==> Tumblr: itkeepsreblogging.tumblr.com (previously known as pessimistic-vagabond)
==> D-o-D : doodleordie.com/profile/pessim…
==> Reddit: www.reddit.com/user/Orange-ora…
==> Youtube: www.youtube.com/channel/UCZgVg…
==> ALTERNATIVE ACCOUNT:


==> FLIGHT RISING: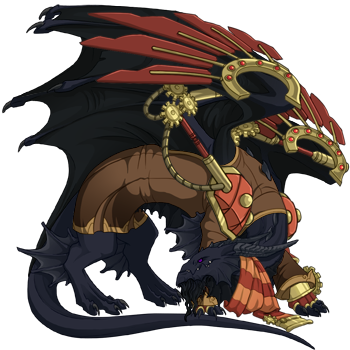 (It's ma boi, Noir)


eEEYYYYYYYYY SUP
Let me tell you about myself!!!
mai/13/female/not str8, really/a human

Moving on, for starters, I was just an -accidental- artist (not really, though, don't consider myself as an artist, but I can't find the words for my description, so, yeah.) . I honestly have no idea what to do with this account once the other owner gave this to me (their art was now deleted, seeing that it was pure cringe, cringier than my old art)........... more than a year ago(?) I don't know, I am not date and time curious...... actually, I despise time. Screw time!!
Going back, the only plan I'm doing with is account back then was...to...... fave stuff and shit. Then, I decided to upload stuff, it would be a waste if I only fave and comment stuff. That's where I decided to upload my first deviation as the new owner!!!

LOOK!!

This was actually the first drawing that I uploaded..... well, it doesn't look actually obvious because at that time, both of us have almost the same typing style and drawing style, the only difference is the handwriting and coloring

So, that art that I have submitted got a lot of positive feedback from the fandom/community, so, because of that, I started to become some doofus who submits a lot of not-that-good-nor-could-consider-it-as-average-art. Yeah, you heard me, based on my art skills, I still don't consider myself as an artist, that much :/. But hey, the day that I will improve a lot might come, years after I type this. Who knows?


Peeps


IRL:


GR8 PEOPLE:









<img class="